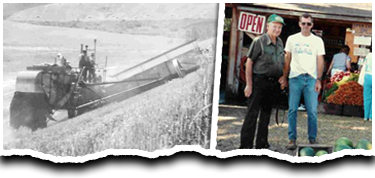 Year in, year out for over 150 years, Underwood Ranches has planted its crops in the fertile soils of California. Over the years, many things have changed, but what remains the same is our commitment to deliver a product that we are proud to serve to our family, friends, and neighbors. Even though we grow over a dozen crops, we are most proud of our history and expertise in producing chili peppers. Through our sauces, we strive to give the peppers we grow a voice and let them tell our story for us. We hope you enjoy our products, and even though we can't meet all of you, we still consider you our neighbor. We would be honored to hear your thoughts about our sauces and what you might like us to make for you.
Thanks for your support.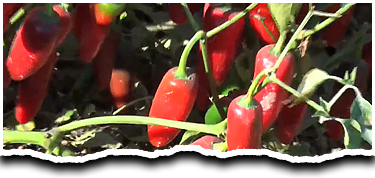 Long before Farm-to-Table, Underwood Ranches was delivering chili peppers within hours of harvest to maintain the flavor only a fresh picked crop can have. To achieve this, the Ranch developed a farming system that delivers chili peppers on a scale never-before-seen.  In order to feed that production system, hundreds and possibly thousands of pepper varieties have been bred, trialed, and tasted to create the mixture of heat and taste that we have all come to love and crave. To make all of that possible under California's rigorous food safety standards, our mechanical harvest of high-density chili peppers was developed to enable a "Made in the USA" sauce that is actually GROWN in the USA. You have our word that every bottle of our sauce is made with peppers grown by Underwood Ranches in California.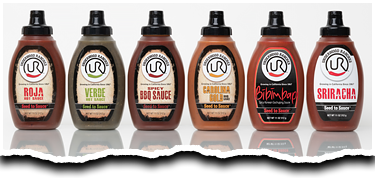 As farmers, our first choice was not to become sauce makers, but much like when life deals you lemons, you make lemonade – when confronted with a Ranch full of chili peppers, we made hot sauce. From the beginning we knew two things: First, we needed to give the world's best chili peppers a voice and let the world taste the peppers we enjoy every summer. Second, the sauces we make should not be from a chemistry set, made to maximize profits. So, rather than loading our sauces up with chemical preservatives made in refineries, we developed recipes that take a little longer to make and left the short-cuts to others. From planting through bottling, all of us at Underwood Ranches strive to give you our very best. We hope you will try all of our products, and when you do, listen to the story our peppers have to tell.
"First try of this brand, and I'm a fan! This has a decent amount of heat without being overpowering and the flavor is excellent! I've used it on tacos and such along with a few other brands of sauce and this seemed to be the best compliment to the food I cooked."
"I really liked this recipe, green, rich, free flowing, hot and it tastes very good. I've tried a number and  this is the only verde I liked enough to comment."
"We oredered all 5 Underwood Ranch sauces and our family loves them all. They each have their own distinct flavor and it's great to have each on hand for a variety of meals from breakfast, lunch and dinner. We started with Carolina Gold, now a family favorite, and are impressed with each flavor."
"Best sriracha! I was wondering why the other known brand tasted different. Then I watched the video on what happened and they changed supplier of the Peppers. This is from the farm of the original peppers used by the known brand."